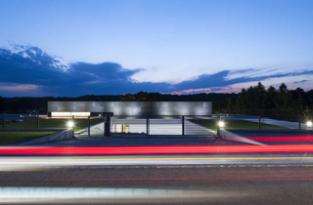 Budynek Nemo zlokalizowany jest w krajobrazie jezior Mazurskich. Usytuowanie działki bezpośrednio przy jeziorze z własną plażą . Budynek został zaprojektowany tak aby jak najlepiej wpisywał się w ukształtowanie terenu oraz w pełni wykorzystywał panoramę widokowa na jezioro. Dom zaprojektowano w rzucie prostokąta o długości 50m , wykorzystując praktycznie w całości możliwości działki. Układ wewnętrzny domu dostosowany jest przede wszystkim do widoku jeziora ,dlatego praktycznie wszystkie pomieszczenia są usytuowane w stronę jeziora. To było jednym z głównych założeń koncepcyjnych domu. Od strony drogi dojazdowej tym samym od strony wejścia budynek jest schowany i enigmatyczny. Praktycznie poza przeszklonym wejściem oraz oknem doświetlającym kuchnie nie posiada okien, jedynie bramy wjazdowe na aut oraz łódź. Natomiast od strony jeziora zaprojektowane pełno fasadę szklaną.
Nemo house jest budynkiem parterowym, nad którym zaprojektowano dach odwrócony pokryty żwirem i częściowo trawą(w pierwotnych założeniach była to woda). Budynek zwieńczony jest boxem pokrytym płytami z czarnego łupka. Czarny box skrywa w sobie dach dwuspadowy ,którego parametry były określone przez miejscowy plan zagospodarowania. Konstrukcja domu dostosowana jest do spadku terenu .Wejście do budynku z poziomu ulicy odbywa się za pomocą stopni ,wjazd to platformy pokryte kostka granitową. Elewacje budynku wykonano w technologii płyt wentylowanych sto wykończonych tynkiem cienkowarstwowym. Od strony jeziora budynek lekko się unosi ,nadwiesza nad gruntem. Cała frontowa elewacja posiada taras – loggie przez która może odbywać się zewnętrzna komunikacja pomiędzy poszczególnymi częściami domu. W zewnętrznej strefie budynek posiada dwa półotwarte atria – jedno węższe od strony części nocnej ,drugie w przestrzeni części dziennej salonu jako jego przedłużenie i główne miejsce relaksu z widokiem na jezioro . Z tej przestrzeni wychodzą główne schody które prowadzą do małego molo przy plaży gdzie cumowana będzie łódź.
Budynek jest horyzontalny , minimalistyczny .Prosta linia , która nawiązuje do spokojnego widoku krajobrazu jeziora.
NEMO house
Project:
Mobius Architekci Przemek Olczyk
Building area : 500m2
Realizacja : 2014
Photo: Paweł Ulatowski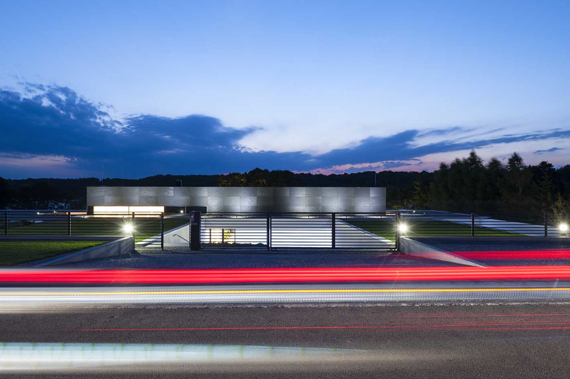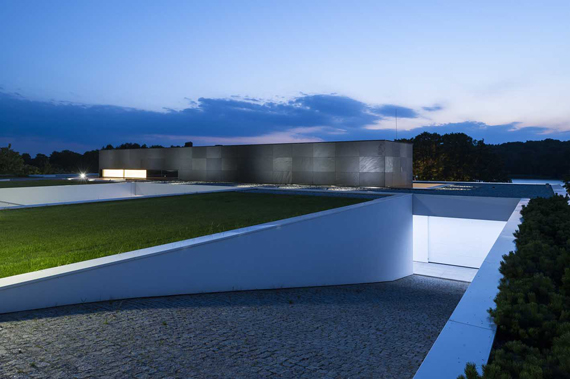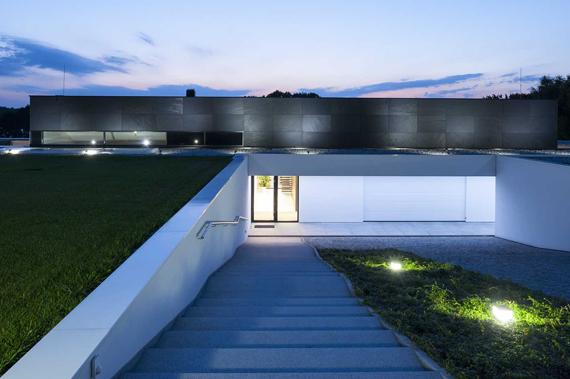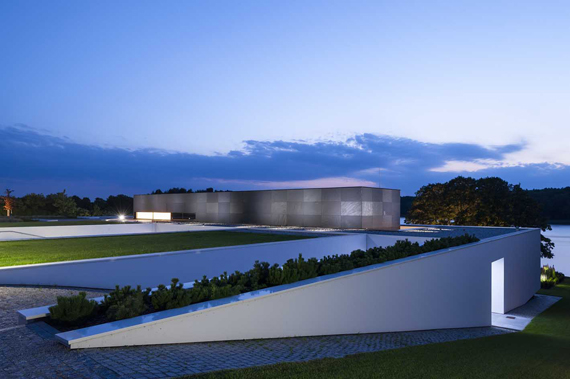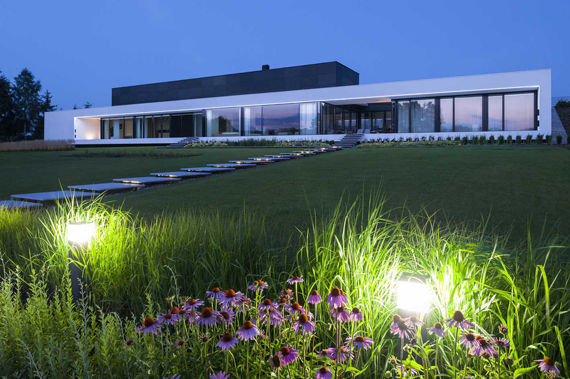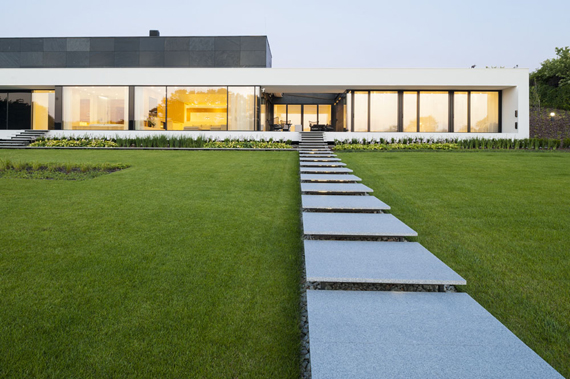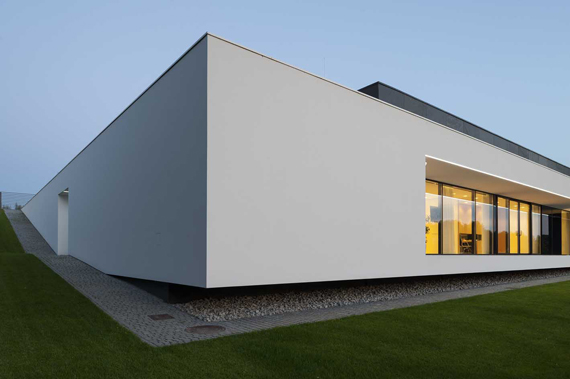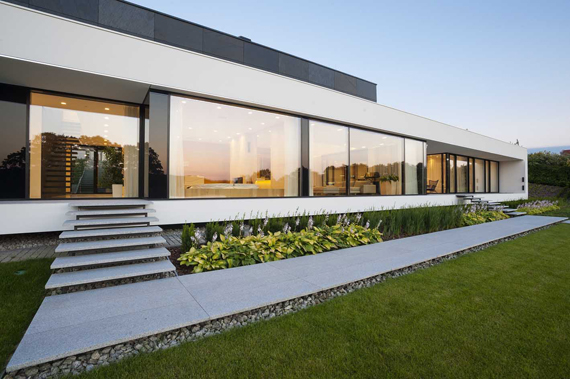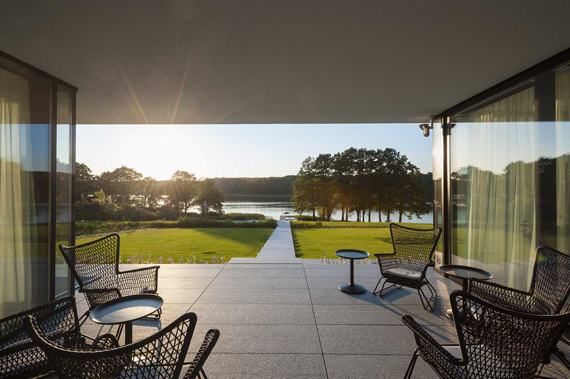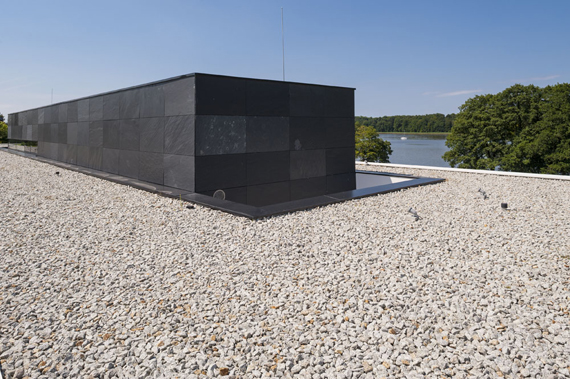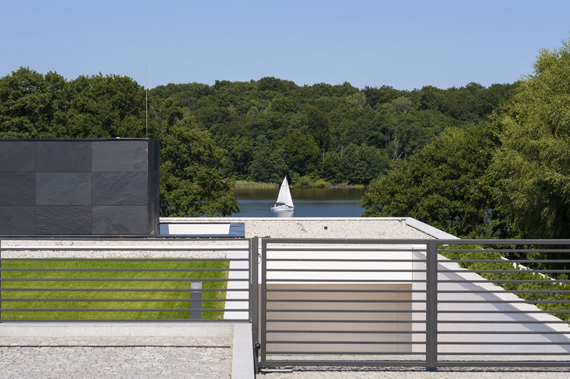 Wasze opinie
Dodaj komentarz:
Jak wstawić obrazek lub link do komentarza?
Drogi Czytelniku W-A.pl - w komentarzach w W-A.pl możesz wstawić zarówno linki jak i obrazki z zewnętrznych serwerów.
Aby wstawić aktywny link wpisz przed nim znaki [www], a po nim [/www] np. [www]www.w-a.pl[/www]
Aby wstawić obrazek wpisz przed jego adresem znaki [img], a po nim [/img] np. [img]www.w-a.pl/obrazek.jpg[/img]
UWAGA: Szerokość "cytowanych" obrazków może wynosić maksymalnie 570 pikseli. Wszystkie większe formaty nie będą wyświetlane.
W razie pytań i problemów piszcie do nas portal(at)w-a.pl
Redakcja W-A.pl nie odpowiada za treść opinii wyrażanych przez internautów piszących na stronach W-A.pl