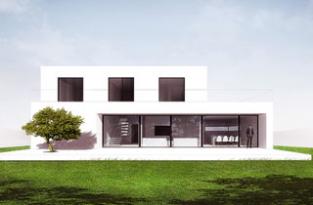 Projektowanie zrównoważonych oraz energetycznie wydajnych domów jednorodzinnych, stanowi znaczny zakres działalności projektowej współczesnych architektów.
Dom Energo to ekonomiczny projekt o zwartej bryle. Prosta konstrukcja, oszczędność materiałów, wysokie wskaźniki izolacyjności cieplnej, ergonomiczny układ funkcjonalny to cechy charakterystyczne tego domu.
Budynek zaprojektowany został w taki sposób aby zoptymalizować straty i zyski energii. Jest on obiektem energooszczędnym nie tylko technologicznie - ze względu na zastosowane instalacje techniczne ale również poprzez przemyślaną formę architektoniczną która współgra z naturą. Symulacje kąta padania promieni słonecznych pozwoliły rozmieścić pomieszczenia, przegrody szklane i podcienie w taki sposób aby w okresach zimowych dawały ciepło a w okresach letnich nie przegrzewały wnętrza.
Inwestor bardzo dokładnie określił nie tylko budżet, wymagane powierzchnie poszczególnych pomieszczeń, ale również sumaryczną powierzchnie przeszkleń które znacząco generują koszt całej inwestycji. Od strony południowo-zachodniej zaprojektowano obszerne przeszklenia, natomiast od strony północno-wschodniej powierzchnia przeszkleń jest zminimalizowana aby zmieścić się w założonym bilansie.
Minimalistyczna forma została ukształtowana tak aby uzyskać energooszczędną, możliwie prostą i niedrogą budowlę jak również ciekawy i funkcjonalny design, wykorzystujący potencjał widokowy działki.
Projekt: BXBstudio Bogusław Barnaś
Zespół: Bogusław Barnaś, Natalia Jejer, Javier Sarralde Martinez, Dominik Karaś, Damian Szyjka
Współpraca: Dominika Ropek
Wizualizacje & Grafika: BXBstudio Bogusław Barnaś
Lokalizacja: okolice Rzeszowa, Polska
Data: 2014
Powierzchnia: 270 m2
Klient: Prywatny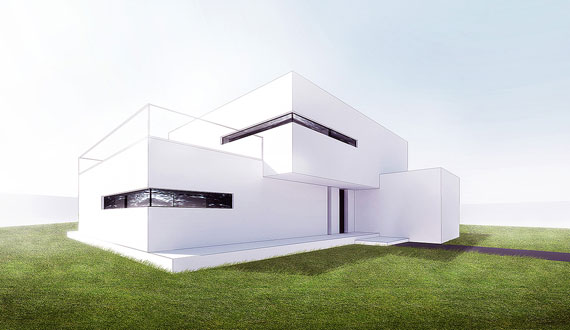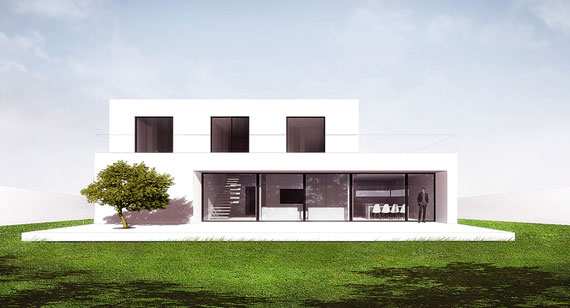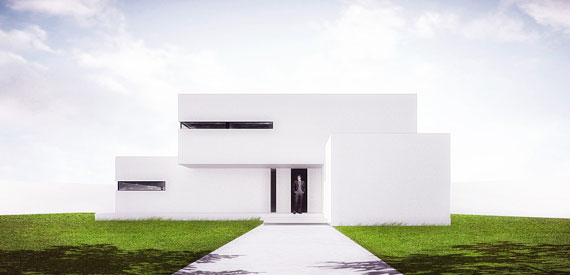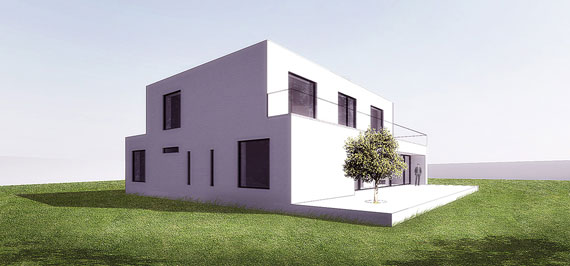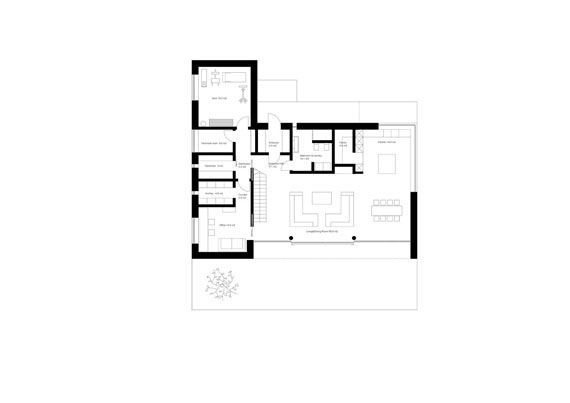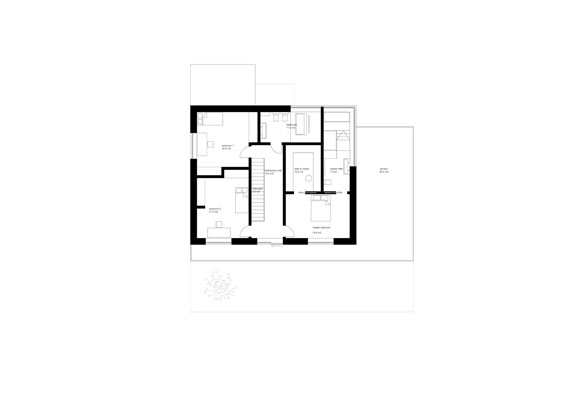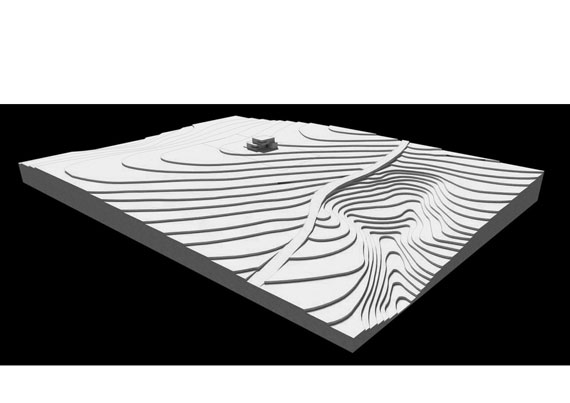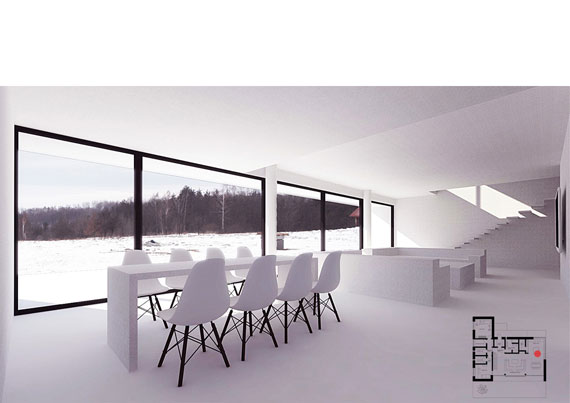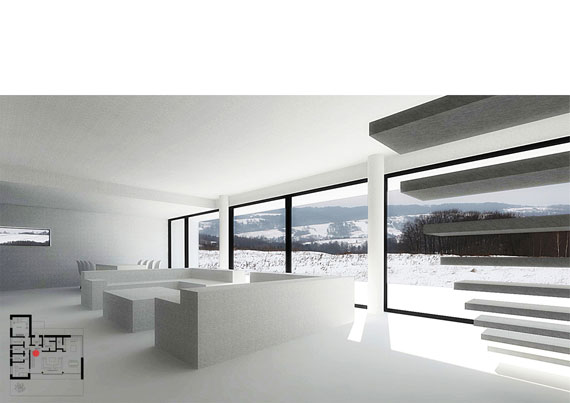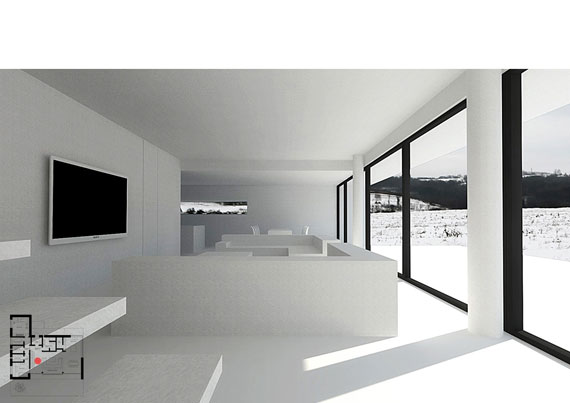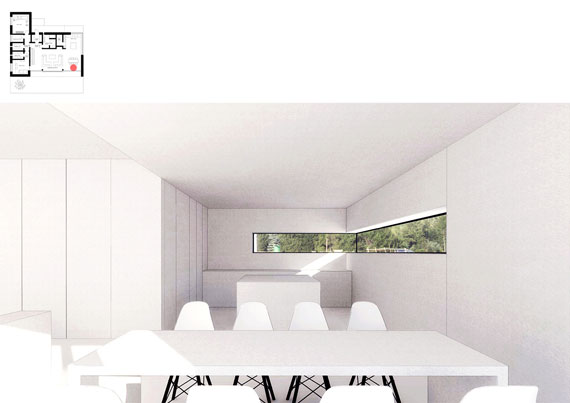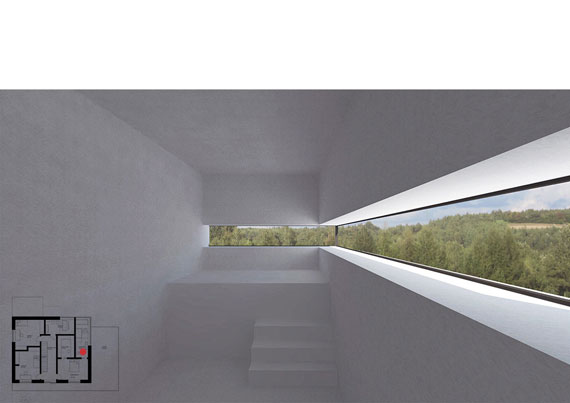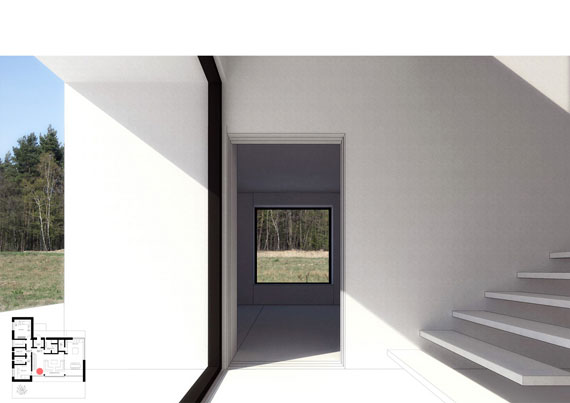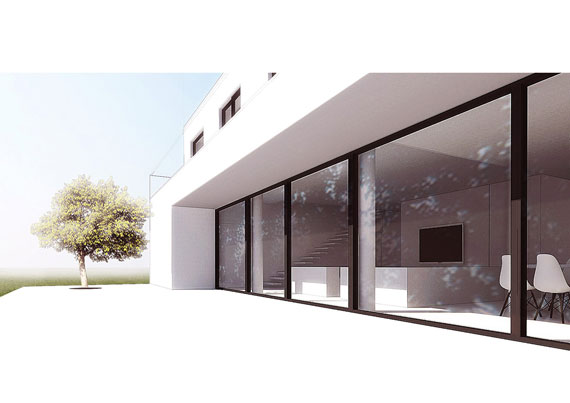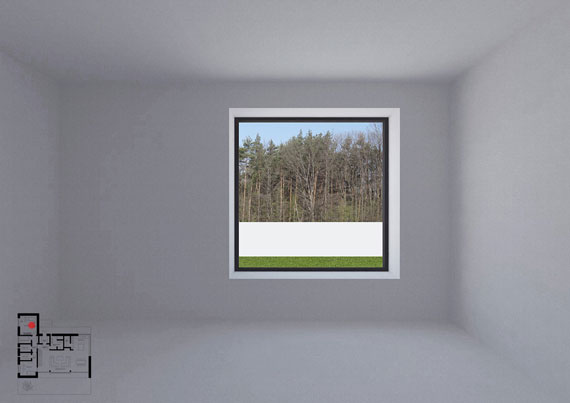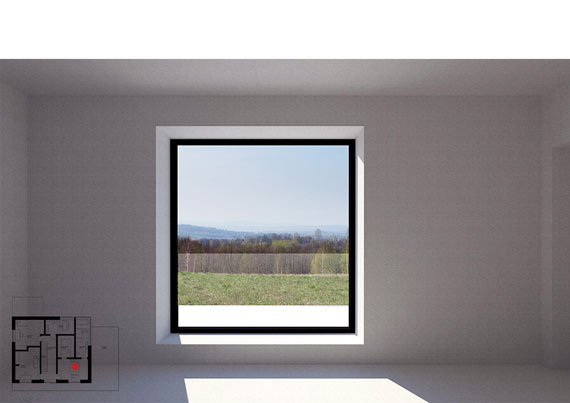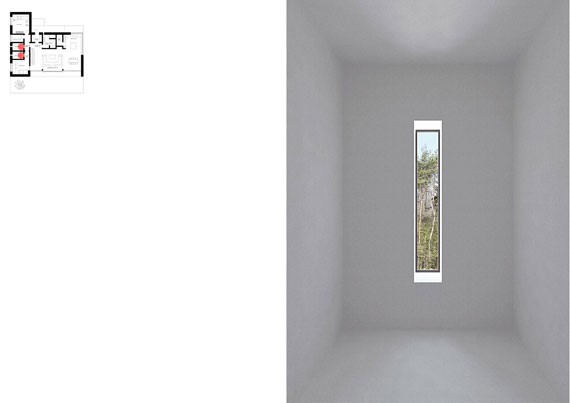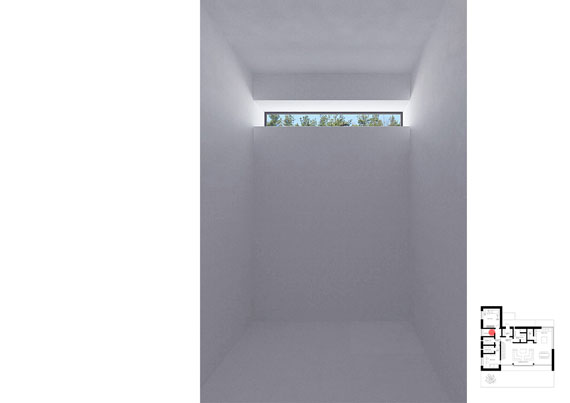 Wasze opinie
Dodaj komentarz:
Jak wstawić obrazek lub link do komentarza?
Drogi Czytelniku W-A.pl - w komentarzach w W-A.pl możesz wstawić zarówno linki jak i obrazki z zewnętrznych serwerów.
Aby wstawić aktywny link wpisz przed nim znaki [www], a po nim [/www] np. [www]www.w-a.pl[/www]
Aby wstawić obrazek wpisz przed jego adresem znaki [img], a po nim [/img] np. [img]www.w-a.pl/obrazek.jpg[/img]
UWAGA: Szerokość "cytowanych" obrazków może wynosić maksymalnie 570 pikseli. Wszystkie większe formaty nie będą wyświetlane.
W razie pytań i problemów piszcie do nas portal(at)w-a.pl
Redakcja W-A.pl nie odpowiada za treść opinii wyrażanych przez internautów piszących na stronach W-A.pl