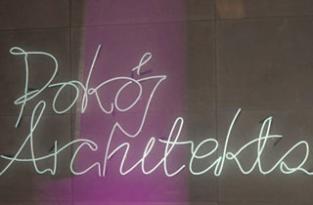 Projektanci, architekci i inwestorzy indywidualni spotkali się 16 stycznia w katowickiej galerii Nowy Roździeń, aby rozmawiać o trendach panujących w branży wnętrzarskiej. W wydarzeniu pod hasłem "III Noc Architektów" wzięli udział także przedstawiciele marki Chapel Parket.
Już po raz trzeci w katowickiej galerii Nowy Roździeń zorganizowano specjalny event adresowany do architektów i projektantów. W tym roku do udziału w nocnej eksploracji trendów zaproszono także inwestorów indywidualnych. Celem "Nocy Architektów" jest szeroko rozumiana integracja branży. - Bardzo pozytywnie oceniam tę inicjatywę. Tego typu niezobowiązujące spotkania to przede wszystkim okazja do budowania relacji i nawiązywania nowych kontaktów. Luźna atmosfera sprzyja rozmowom, które procentują w przyszłości - przyznaje Łukasz Pich, kierownik salonu Parkett Service w Katowicach, w którym dostępne są m.in. dębowe podłogi marki Chapel Parket.

Goście, którzy odwiedzili salon Parkett Service byli zainteresowani próbkami podłóg, poszukiwali także tekstur. - Pliki zawsze są potrzebne, więc chętnie korzystam z materiałów udostępnianych przez producentów - przyznała jedna z projektantek uczestniczących w "Nocy Architektów". - Na co dzień zwykle nie ma czasu na dłuższe rozmowy, takie wydarzenia pozwalają to nadrobić, dają też szansę porozmawiania z producentem lub przedstawicielem firmy - dodawała kolejna projektantka biorąca udział w spotkaniu.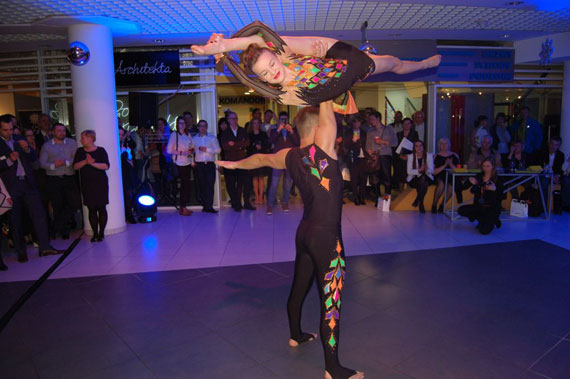 - Architekci i projektanci znają podłogi Chapel Parket. Każda sposobność do bezpośredniej rozmowy jest jednak cenna. Chętnie dzielimy się naszą wiedzą, odpowiadamy na pytania, ale też podpowiadamy, skąd czerpać dodatkowe materiały, takie jak tekstury, czyli pliki CAD - mówiła Anna Ślusarczyk z firmy Chapel Parket Polska.
Dla uczestników "Nocy Architektów" przygotowano dodatkowe atrakcje. Swoje umiejętności, zaprezentowali artyści znani z programu "Mam Talent": Łukasz Świrk, zwany także "Człowiekiem Flagą", duet akrobatyczny "Delfina i Bartek"oraz Y - nowoczesny iluzjonista okrzyknięty mianem "objawienia YouTuba".
Organizatorzy wieczornego spotkania zaproponowali także konkursy z ciekawymi nagrodami. Jednym z nich była zabawa polegająca na odszyfrowaniu hasła, którego litery zostały "ukryte" w salonach sprzedaży "Nowego Roździenia". Uczestnicy tego konkursu wizytowali w związku z tym każdy sklep, przy okazji poznając jego asortyment. Dzięki temu goście niemal nieustannie przemierzali galerię i w każdym salonie mogli nawiązać nowe znajomości.

Przedstawiciele firmy Chapel Parket Polska biorą udział w licznych wydarzeniach związanych z branżą. Przypomnijmy, że marka jest obecna nie tylko na targach branżowych; jej przedstawiciele biorą udział także w spotkaniach adresowanych do projektantów.
W minionym roku podłogi Chapel Parket były prezentowane m.in. podczas Nocy z Designem we wrocławskiej galerii wnętrz DOMAR, Krakowskich Spotkań z Designem czy Design Łódź Festival.