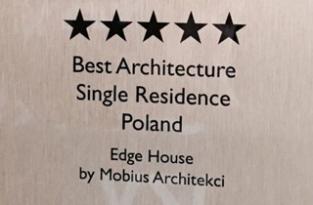 Niezwykła krajobrazowa rezydencja pod Krakowem autorstwa pracowni Mobius Architekci otrzymała nagrodę International Property Awards za najlepszy dom jednorodzinny w Polsce 2014 roku. Edge House to połączenie zaawansowanej technologii oraz zrównoważonej architektury opakowanej w formę idealnie wpisującą się w skalną skarpę
International Property Awards to międzynarodowy prestiżowy konkurs dla specjalistów rynku nieruchomości mieszkaniowych oraz komercyjnych. Jest jednym z największych i najbardziej renomowanych tego typu plebiscytów na świecie. Co roku o nagrodę ubiegają się pracownie architektoniczne i deweloperzy z całego świata pogrupowani na regiony: Azję i Pacyfik, Afrykę, Arabię Saudyjską, Kanadę, Karaiby, Amerykę Środkową i Południową, Europę, Wielką Brytanię oraz USA.
Jury składające się z ponad 70 ekspertów z całego świata wybiera ostatecznie zwycięzców w 47 kategoriach.
W tej edycji jest silny polski akcent – pracownia Mobius Architekci z Warszawy została najwyżej doceniona w kategorii domów jednorodzinnych w Polsce. Za willę Edge House pod Krakowem otrzymała tytuł Best Architecture Single Residence Poland i uzyskała maksymalne pięć gwiazdek w swojej kategorii.
Tytuł International Property Awards przyznawany jest corocznie od 1995 roku. O renomie nagrody świadczy fakt, że głównymi sponsorami konkursu są firmy Rolls-Royce Motor Cars czy Yamaha Music, a wyróżnienie wręcza osobiście sam Lord Best z Izby Lordów Parlamentu Brytyjskiego.
– Tak się składa, że w tym samym momencie Edge House otrzymał nie tylko nagrodę International Property Awards, ale i nominację do najważniejszej europejskiej nagrody architektonicznej, czyli Mies van der Rohe Award. Cieszymy się, że nasz projekt jest doceniany na świecie – mówi Przemek Olczyk, założyciel Mobius Architekci i główny projektant nagradzanego domu.
Edge House to willa, która wygląda jakby zjechała ze stromego urwiska. Przechylona bryła tak naprawdę to pomysłowe rozwiązanie kilku problemów za jednym posunięciem. Po pierwsze malowniczą działkę przecinała wysoka na 8 metrów wapienna skarpa. Po drugie plan miejscowy nakazywał budowę stromych dachów z okapami, co stawało w sprzeczności z oczekiwaniami inwestorów o nowoczesnej bryle. Architekci z biura Mobius postawili wszystko na jeden mocny gest – budynek to "przewrócony" prostopadłościan, którego boki tworzą wymagane przez prawo strome połacie dachu, a zarazem jest współczesnym, minimalistycznym pudełkiem. Ustawienie domu na skarpie połączyło również części działki znajdujące się na różnych poziomach.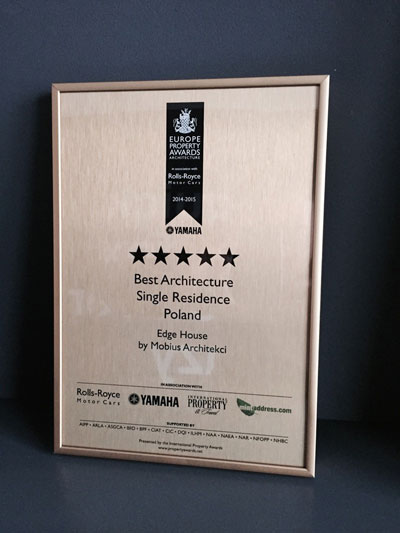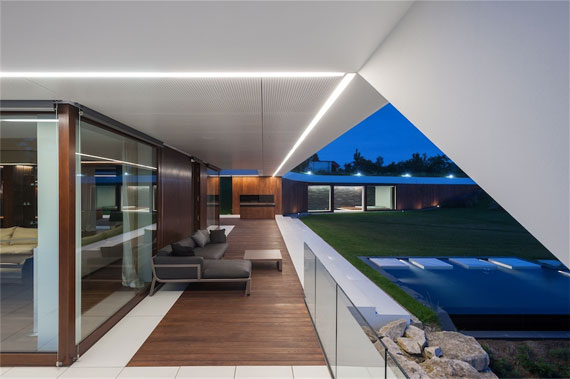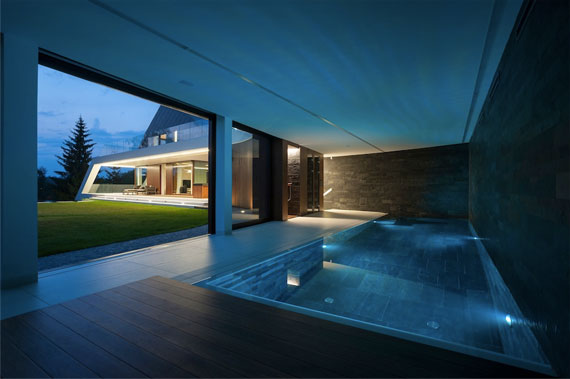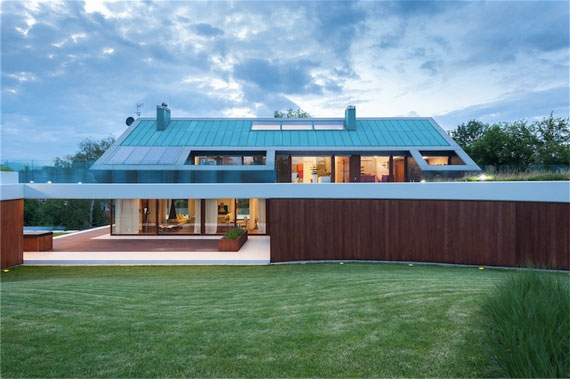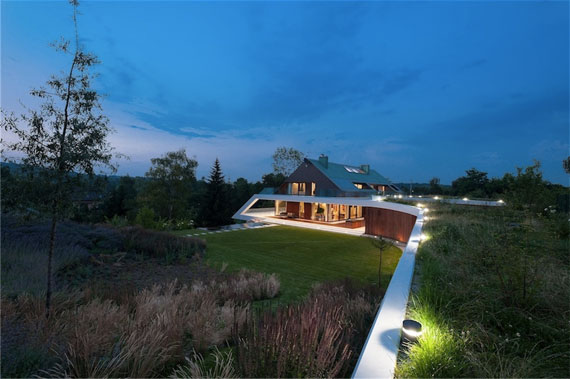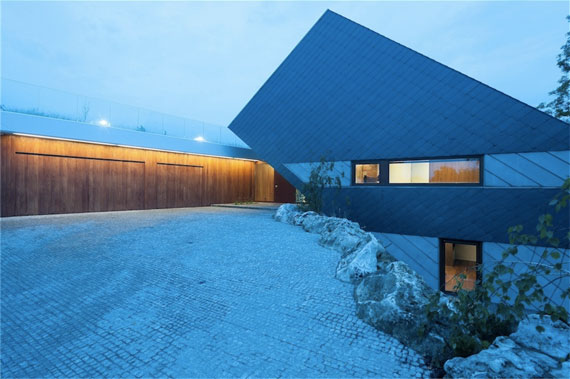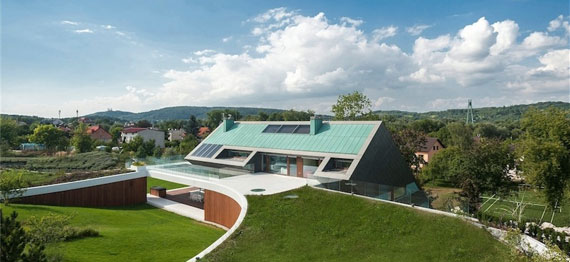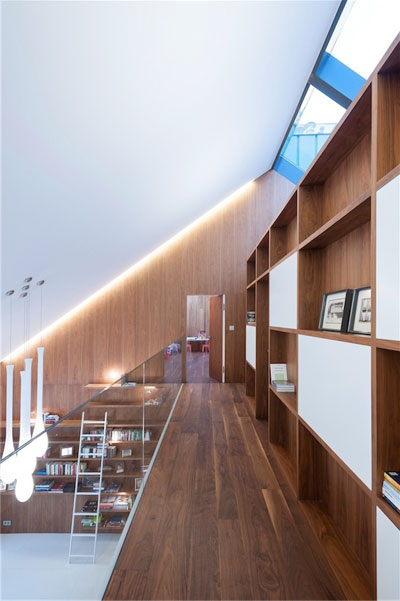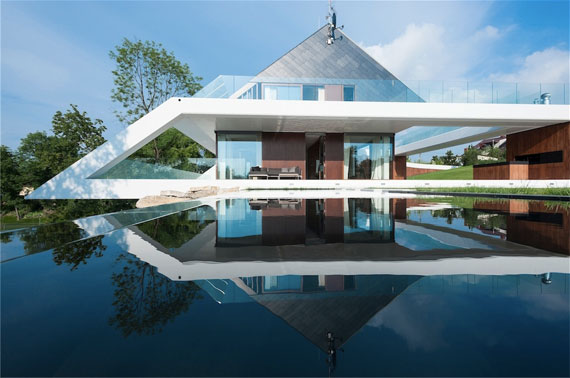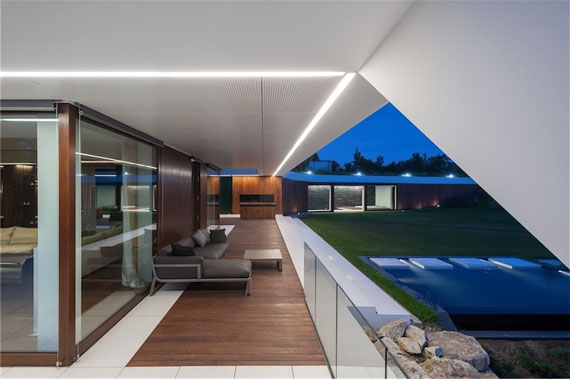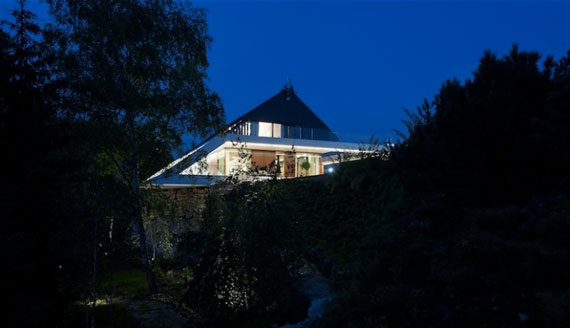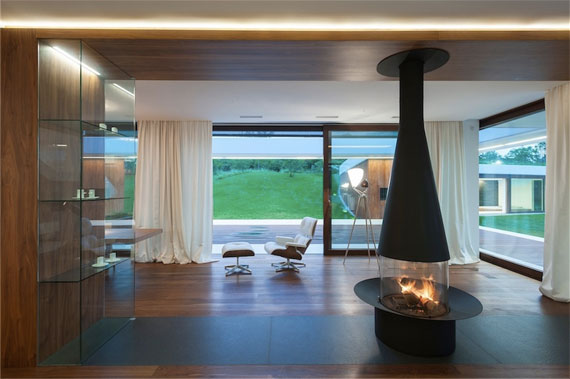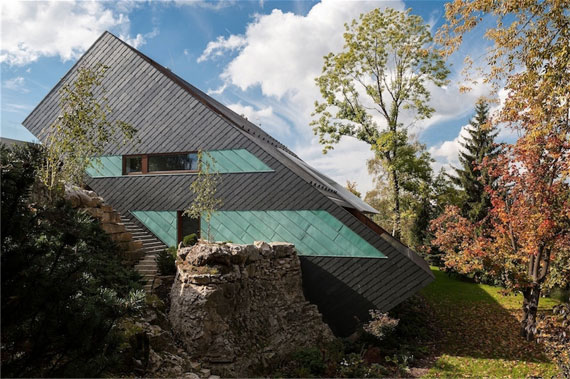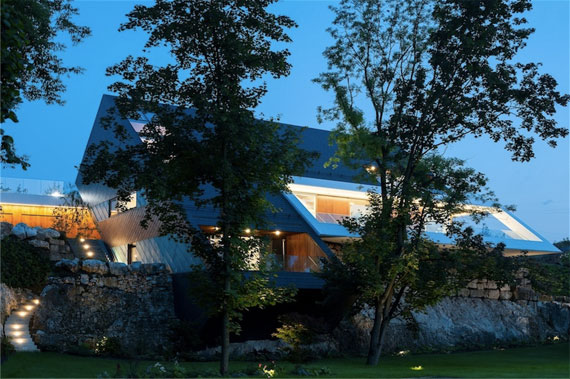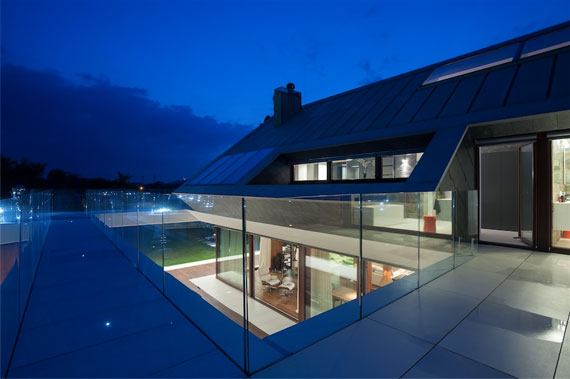 Wasze opinie
Dodaj komentarz:
Jak wstawić obrazek lub link do komentarza?
Drogi Czytelniku W-A.pl - w komentarzach w W-A.pl możesz wstawić zarówno linki jak i obrazki z zewnętrznych serwerów.
Aby wstawić aktywny link wpisz przed nim znaki [www], a po nim [/www] np. [www]www.w-a.pl[/www]
Aby wstawić obrazek wpisz przed jego adresem znaki [img], a po nim [/img] np. [img]www.w-a.pl/obrazek.jpg[/img]
UWAGA: Szerokość "cytowanych" obrazków może wynosić maksymalnie 570 pikseli. Wszystkie większe formaty nie będą wyświetlane.
W razie pytań i problemów piszcie do nas portal(at)w-a.pl
Redakcja W-A.pl nie odpowiada za treść opinii wyrażanych przez internautów piszących na stronach W-A.pl