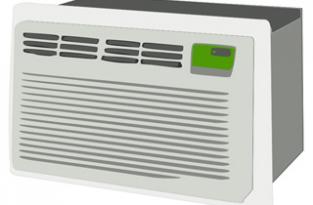 Klimatyzacja nie jest już dzisiaj symbolem luksusu. Zakłada ją coraz więcej osób, które chcą dobrze czuć się we własnym domu nawet wtedy, gdy pogoda za oknem daje się we znaki. Nie wszyscy jednak wiedzą, że klimatyzacja to nie tylko temperatura, ale również inne czynniki, które wpływają na nasze samopoczucie. Jakie?
Optymalna temperatura
Zanim zostaną wymienione wszystkie z nich, należy omówić pierwszy komponent, czyli wspomnianą już temperaturę. Jej optymalna wysokość powinna wynosić od 18 do 24 stopni Celsjusza, jednak konkretne wartości zależą od indywidualnych upodobań, aktualnej pory roku oraz prowadzonej aktywności fizycznej (osoba ćwicząca na pewno potrzebuje niższych temperatur aniżeli człowiek, który odpoczywa w fotelu po ciężkim dniu w pracy). Drugim elementem jest wilgotność. Wilgotność to inaczej zawartość pary wodnej, której wartość jest najlepsza, jeżeli oscyluje w granicach od 40 do 60 %. Jeżeli jest niższa, może doprowadzić do wysuszenia błon śluzowych, a nawet do nieprzyjemnych chorób dróg oddechowych.
Mikroklimat
Z kolei zbyt wysoka wilgotność to rozwój grzybów, zmęczenie i brak koncentracji - dlatego warto pilnować odpowiednich parametrów. Nie można zapomnieć też o składzie powietrza, czyli przede wszystkim odpowiednich proporcjach tlenu i dwutlenku węgla. Im wyższe stężenie dwutlenku węgla, tym większe zagrożenie dla układu oddechowego. Natomiast za niskie stężenie tlenu jest powodem niedotlenienia. Należy też uważać na zawartość alergenów, mikroorganizmów i innych substancji organicznych, które negatywnie wpływają na stan organizmu. Pamiętając o powyższych parametrach można dzięki klimatyzacji uzyskać odpowiedni mikroklimat.
Klimatyzacja, a wentylacja
Należy pamiętać, iż klimatyzacja nie jest tym samym, co wentylacja, której zasadniczym celem jest wymiana powietrza znajdującego się w pomieszczeniu z powietrzem zewnętrznym - to ona pełni kluczową rolę.
Więcej informacji na stronie protek.pl