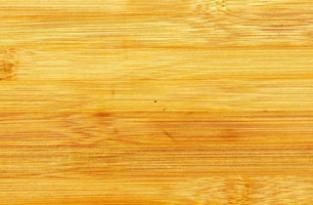 Podłogi wykonane z bambusa zyskują na popularności. Ze względu na indywidualne właściwości tej tropikalnej trawy, z powodzeniem zastępuje wykończenia z rodzimego drewna. Stabilność wymiarowa, odporność na wgniecenia to tylko kilka z jej zalet. O czym należy pamiętać decydując się na podłogę bambusową?
Podłoga bambusowa czy dębowa?
Bambus charakteryzuje się wyrazistą barwą, a struktura pozbawiona jest słoi. Dodatkowo faktura potrafi zawierać interesujące wzory, często nietypowe, trafiające do ludzi szukających unikatowych rozwiązań. Dojrzały bambus dobrze reaguje na wodę, więc bez obaw można wybrać go jako posadzkę do łazienki. W zestawieniu z twardymi warstwami lakieru, zyskuje dodatkową odporność na zanieczyszczenia i uszkodzenia. Bambus wraz z dębem uważane są za najtwardsze dostępne gatunki na rynku, jednak po zamontowaniu wytrzymałego wykończenia spokojnie znajdzie zastosowanie w najbardziej wymagających warunkach.
Drewno bambusa ma odmienną budowę od drewna europejskiego. Łodygi rośliny są puste w środku, a w otoczeniu jasnych komórek miękiszowych, wyraźnie widać punkty z tkanką wzmacniającą – twardziną. Na rynku wyróżniamy dwa najpopularniejsze modele wytwarzane z 4-6 letniego materiału – bambus naturalny o standardowych parametrach i po procesie karbonizacji, który nadaje mu ciemniejszy kolor i większą twardość.
Jak układać podłogę bambusową?
Wiemy już, że bambus jest surowcem estetycznym, stałym i trwałym, który znakomicie sprawdza się u osób ceniących sobie praktyczność i elegancję wybranego materiału. Jak poradzić sobie w takim razie przy montażu?
Na początku trzeba obliczyć powierzchnię podłogi i dać zaaklimatyzować się kupionemu surowcowi w nowym miejscu. Drewno bambusa dostosowuje się do wilgoci i temperatury w pomieszczeniu, nieznacznie zmieniając swoje parametry. Dlatego warto utrzymywać stałe warunki w miejscu gdzie zdecydujemy się położyć bambusowe deski.
Podłoga bambusowa klejona czy pływającą?
Funkcjonują dwie główne metody kładzenia posadzek bambusowych. Pierwsza z nich to podłoga pływająca. W zastosowanej technice nie używa się kleju, gwoździ ani zszywek, lecz wykorzystuje się system zamków łączących deski. Wygoda pomysłu pozwala kłaść bambus na betonowych podkładach albo już istniejącej podłodze. By drewno właściwie "oddychało" należy zostawić szczelinę o wielkości 1-1,5 cm. Wystarczy jedną z desek ustawić pod kątem około 25° w stosunku do reszty i nieznacznie docisnąć zamek. Do najczęściej powtarzających się zalet tego rozwiązania należą:
prosty montaż, który może wykonać nawet laik, a błędy można łatwo naprawić,
szybkość montażu, uniezależniona od schnięcia kleju,
pomieszczenie jest gotowe do użytku zaraz po montażu,
rozwiązanie jest tańsze niż metoda z klejem,
i bezpieczniejsze dla środowiska oraz zdrowia osób montujących podłogę.
Podłoga bambusowa klejona wymaga zagruntowania podłoża, a klejenie można rozpocząć dopiero po wyschnięciu gruntu. Klej rozprowadzany jest równomiernie, a następnie należy mocno docisnąć deskę. Po ułożeniu trzech rzędów dobrą praktyką jest dociążenie desek i odczekanie aż klej wyschnie. Po tak uzyskanym punkcie odniesienia kontynuacja montażu nie powinna stanowić problemu. Do zalet metody należy zaliczyć:
większą stabilność i odporność na deformację,
podłoga klejona wykazuje lepszą izolację na dźwięki – miedzy deskami a podłożem nie ma wolnych przestrzeni, gdzie mógłby nieść się dźwięk,
lepiej zachowuje się w wilgotnych pomieszczeniach i przy zmianach temperatury.
Więcej o podłogach bambusowych przeczytaj tutaj: https://wild-wood.pl/podlogi-bambusowe/.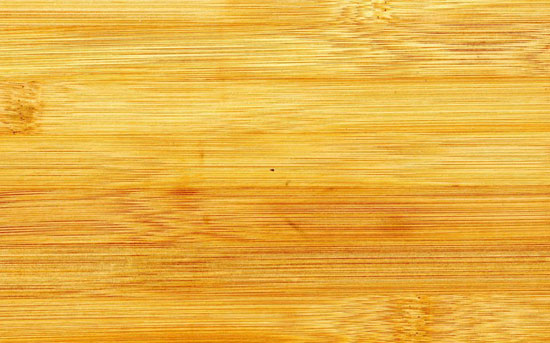 Wasze opinie
Dodaj komentarz:
Jak wstawić obrazek lub link do komentarza?
Drogi Czytelniku W-A.pl - w komentarzach w W-A.pl możesz wstawić zarówno linki jak i obrazki z zewnętrznych serwerów.
Aby wstawić aktywny link wpisz przed nim znaki [www], a po nim [/www] np. [www]www.w-a.pl[/www]
Aby wstawić obrazek wpisz przed jego adresem znaki [img], a po nim [/img] np. [img]www.w-a.pl/obrazek.jpg[/img]
UWAGA: Szerokość "cytowanych" obrazków może wynosić maksymalnie 570 pikseli. Wszystkie większe formaty nie będą wyświetlane.
W razie pytań i problemów piszcie do nas portal(at)w-a.pl
Redakcja W-A.pl nie odpowiada za treść opinii wyrażanych przez internautów piszących na stronach W-A.pl