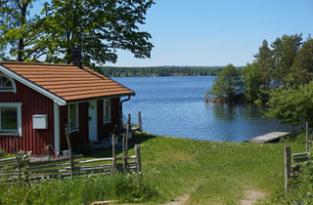 Pozyskanie informacji o właścicielu wybranej przez nas działki nie jest tak trudne, jak może się wydawać.
Budowa własnego domu to nie lada przedsięwzięcie, które wiąże się z licznymi wyzwaniami. Jeszcze zanim zaprojektujemy sam budynek, wylejemy fundamenty i postawimy go, a następnie urządzimy zgodnie z własnymi preferencjami, znaleźć będziemy musieli działkę, na której on wyrośnie. Kiedy już którąś wypatrzymy – w idealnej lokalizacji, o dokładnie takich rozmiarach, o jakich myśleliśmy – konieczny będzie kontakt z jej właścicielem, by dowiedzieć się więcej na temat możliwości jej zakupu. Podobnie stać się musi zawsze wtedy, kiedy zainteresowani jesteśmy zakupem jakiegokolwiek terenu.
Jak jednak w ogóle sprawdzić, kto jest właścicielem danej działki? Oczywiście, można o to zapytać sąsiadów, zajmujących okoliczne grunty. Niestety, nie zawsze w ten sposób pozyskamy niezbędne informacje. Z pomocą mogą przyjść księgi wieczyste nieruchomości – w tym także działek i gruntów – których naczelną zasadą jest jawność.
Jawność ksiąg wieczystych
Podstawową zasadą systemu ksiąg wieczystych w Polsce jest ich jawność, funkcjonująca w dwóch wymiarach: formalnym oraz materialnym.
Jawność formalna oznacza, że dostęp do ksiąg wieczystych mają wszyscy – nawet osoby, które nie posiadają w tym swojego prawnego interesu. Dlatego też księgi wieczyste prowadzone są jako publiczne rejestry, a weryfikacja ich treści nie jest w żaden sposób skomplikowana. Z zasady jawności formalnej wynika jednak, że jeżeli wystąpi sytuacja sporna, związana z prawami do danej nieruchomości, nie będziemy mogli się obronić nieznajomością treści właściwej księgi. Sprawdzenie ksiąg leży zatem w interesie szczególnie tych osób, które zainteresowane są zakupem wybranych nieruchomości.
Ponadto jawność materialna ksiąg wieczystych jest równoznaczna z domniemaniem ich wiarygodności. Zadaniem ksiąg wieczystych jest prezentowanie faktycznego stanu prawnego działek, gruntów, mieszkań czy domów. Domniemywa się, że prawa, które zostały odnotowane w księdze – rzeczywiście obowiązują, natomiast te, które zostały z niej wykreślone – są nieistniejące. Z treści księgi dowiemy się więc nie tylko tego, kto jest właścicielem danej działki, ale również tego, w jaki sposób zdobył do niej prawa, czy nieruchomości dotyczą ograniczenia w rozporządzaniu, a także np. tego, czy zostały na nią nałożone jakieś hipoteki.
Jak sprawdzić, kto jest właścicielem działki?
Jako że dostęp do ksiąg wieczystych jest jawny, wystarczy sprawdzić treść właściwej księgi dla danej działki, by dowiedzieć się, kto jest jej właścicielem. W tym celu skorzystać można z przeglądarki, którą w 2010 roku udostępniło na swojej stronie internetowej Ministerstwo Sprawiedliwości (eks.ms.gov.pl) – niezbędny będzie jednak numer KW. Gdy tego numeru nie posiadamy, niezbędną wiedzę pozyskamy z serwisu Ksiegi-wieczyste.org, który podpowie nam, jak znaleźć księgę wieczystą po adresie lub numerze działki.
Foto: Pixabay.com