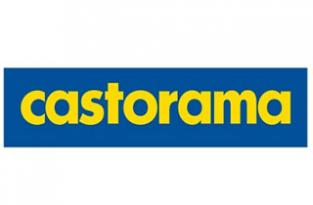 Wielkimi krokami zbliża się lato, już teraz słońce zachęca nasze pociechy do zabawy w ogrodzie. Aby uczynić ich mały świat jeszcze bardziej atrakcyjnym, warto rozważyć stworzenie prywatnego placu zabaw, dzięki któremu dzieci z chęcią będą spędzać na świeżym powietrzu każdą wolną chwilę. Wbrew pozorom nie jest to wcale bardzo trudna sztuka – musimy pamiętać jednak o kilku ważnych zasadach, które sprawią, że zabawa będzie nie tylko przyjemna, lecz przede wszystkim bezpieczna.
Przede wszystkim: bezpieczeństwo
Zabawa w ogrodzie ma być nie tylko atrakcyjna, czy też rozwijająca wyobraźnię i sprawność fizyczną dziecka. Musi być także w pełni bezpieczna, co wymaga olbrzymiej wyobraźni przy projektowaniu placu zabaw, ale także fachowej obróbki jego elementów, takich jak huśtawki, domki, zjeżdżalnie czy nawet ławeczki. Kupując większe konstrukcje koniecznie zwróćmy uwagę na to, czy są stabilne, nie chwieją się i nie przechylają pod obciążeniem. Przy samodzielnym montażu zadbajmy o solidne skręcenie poszczególnych części. Jeśli plac zabaw zbudowany jest z drewna, ważne abyśmy przyjrzeli się wykończeniu atrakcji. Dobrze heblowane deski nie zostawią w skórze dziecka żadnej drzazgi, nie będą też powodowały zadrapań. Wszelkie metalowe elementy grożące skaleczeniem powinny zostać starannie zabezpieczone.
Dla malucha
Idealny plac zabaw powinien zostać dostosowany do wieku dziecka, jego zainteresowań i potrzeb. W przypadku najmłodszych pociech doskonale sprawdzą się atrakcje nastawione na aktywność ruchową, takie jak zjeżdżalnie czy huśtawki. Ważne jednak, aby zabawa odbywała się bezpiecznie, pod czujnym okiem rodziców. Wspaniałą formą rozwijania wyobraźni i pomysłowości dziecka jest znana wszystkim piaskownica. Dobrze wyposażona w różnego rodzaju narzędzia – grabki, łopatki, wiaderka, foremki – posłuży zarówno chłopcom, jak i dziewczynkom.
Dla starszaka
Starsze dzieci z pewnością ucieszą się z bardziej zaawansowanych placów zabaw, w których skład wchodzić będą nie tylko huśtawki i zjeżdżalnie, ale także konstrukcje wymagające większej sprawności fizycznej. Mogą być to drabinki, niewysokie ścianki wspinaczkowe czy też pająki z lin, po których można się przemieszczać nad ziemią. Każdej dziewczynce spodoba się malutki, drewniany domek, wyposażony w zestaw mebelków, miniaturowych garnków i naczyń. Dzieci wprost uwielbiają zabawę w dom, zapewne każdy z nas pamięta taką właśnie formę spędzania czasu w letnie wakacje. Popularnym elementem wyposażenia ogrodu stały się ostatnio trampoliny, otoczone siatką zabezpieczającą przed wypadnięciem. Są one hitem nie tylko podczas spotkań dziecięcych. Nierzadko zobaczyć na nich można bawiących się równie dobrze dorosłych domowników. W upalne lato wspaniałym rozwiązaniem jest wyposażenie placu zabaw w dmuchany basen. Jednak koniecznie pamiętajmy, aby kąpiele naszych pociech odbywały się w obecności opiekunów.
Ruch na świeżym powietrzu jest zdrowy i wpływa wspaniale na rozwój dziecka. Przydomowy plac zabaw to skuteczny sposób na oderwanie malucha od komputera czy telewizji.
Artykuł powstał przy współpracy z siecią sklepów budowlanych Castorama.pl.
Wasze opinie
Dodaj komentarz:
Jak wstawić obrazek lub link do komentarza?
Drogi Czytelniku W-A.pl - w komentarzach w W-A.pl możesz wstawić zarówno linki jak i obrazki z zewnętrznych serwerów.
Aby wstawić aktywny link wpisz przed nim znaki [www], a po nim [/www] np. [www]www.w-a.pl[/www]
Aby wstawić obrazek wpisz przed jego adresem znaki [img], a po nim [/img] np. [img]www.w-a.pl/obrazek.jpg[/img]
UWAGA: Szerokość "cytowanych" obrazków może wynosić maksymalnie 570 pikseli. Wszystkie większe formaty nie będą wyświetlane.
W razie pytań i problemów piszcie do nas portal(at)w-a.pl
Redakcja W-A.pl nie odpowiada za treść opinii wyrażanych przez internautów piszących na stronach W-A.pl