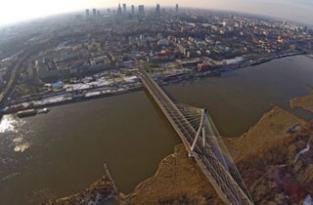 Miasto Stołeczne Warszawa ogłasza nową edycję międzynarodowego konkursu architektonicznego Europan. To już trzynasty raz organizatorzy zapraszają młodych profesjonalistów z dziedzin architektury, inżynierii, planowania i budowy miast oraz wszystkich innych specjalistów i entuzjastów pragnących poszukiwać awangardowych rozwiązań, nowatorskich idei i możliwości w zakresie budowy współczesnego miasta europejskiego.
TEREN KONKURSOWY
Tym razem na lokalizację zadania projektowego wybrany został warszawski skwer kpt. Stanisława Skibniewskiego "Cubryny". Miejsce to jest częścią rewitalizowanych bulwarów wiślanych, a bezpośrednie sąsiedztwo Biblioteki Uniwersytetu Warszawskiego (BUW) oraz Centrum Nauki Kopernik(CNK) wpływa na jego wyjątkowość, która przyciąga coraz więcej ludzi. Skwer jest lubianym miejscem, parkiem będącym naturalnym uzupełnieniem dla ogrodów BUW i CNK.
Temat: KAMIENNE SKARBY WISŁY
UWARUNKOWANIA
W XVII wieku wojska szwedzkie podczas "potopu" wywiozły Warszawy drogą wodną wysokiej klasy kamienne elementy architektoniczne. do Część zrabowanego ładunku zatonęła w Wiśle. Tematem konkursu jest projekt ekspozycji tych niedawno wyłowionych kamiennych skarbów na skwerze kpt. Stanisława Skibniewskiego "Cubryny", który leży pomiędzy Wisłą a Pałacem Kazimierzowskim., skąd pochodzi wiele z cennych elementów ekspozycji.
PRZYSZŁOŚĆ MIEJSCA A TEMATYKA KONKURSU EUROPAN 13
Głównym zadaniem projektowym jest prezentacja skarbów wyłowionych z dna Wisły. Powinny one stać się główną atrakcją skweru ,,Cubryny". Należy stworzyć warunki do oglądania zabytków o każdej porze dnia i nocy, a także do ich ochrony przed śniegiem, deszczem i wandalizmem.
Zadanie konkursowe, oprócz zaproponowania formy ekspozycji, dotyczy również zaplanowania przestrzeni otwartej dla innych pojawiających się spontanicznie sposobów użytkowania skweru.
Istotną rolą projektu jest zintegrowanie skweru z przebudowanymi bulwarami, w tym z przestrzenią amfiteatru, który otoczony jest przez teren lokalizacji ,a także z placem Uniwersyteckim. Warto przekształcić dawną jezdnię Wisłostrady w integralną część otoczenia i rozważyć umożliwienie dostępu od strony skweru do ogrodu BUW. W przestrzeń skweru trzeba wkomponować pomnik Dowborczyków, który stał tam w latach 1930–1948 i ma na niego wrócić.
Start konkursu: 2 marca 2015
Oddanie prac konkursowych: 30 czerwca 2015
Nagroda gwarantowana: 12 000 euro
Wykonanie realizacyjnych projektów ekspozycji i zagospodarowania skweru. Dokładny zakres zlecenia będzie przedmiotem negocjacji.
Informacja: www.europan.com.pl, www.europan-europe.eu
text:Hubert Wójcicki

EUROPAN POLSKA
JURY EUROPAN 13
URBAN/ARCHITECTURAL ORDER
Tomasz Zemła, architect, Warsaw
Director of BAiPP (Biuro Architektury i Planowania Przestrzennego) in Warsaw
President of the Europan Polska
Marek Mikos, architect, Warsaw
Director of BAiPP (Biuro Architektury i Planowania Przestrzennego) in Warsaw
Member of the Jury Europan Polska
Ewa Nekanda-Trepka
Director of the Museum in Warsaw,Warsaw
Member of the Jury Europan Polska
Włodzimierz Mucha,architect, Warsaw
Member of the Jury Europan Polska
Dorota Rudawa,architect of landscape, Warsaw
Member of the Jury Europan Polska
Hubert Kowalski, Warsaw
Institute of Archaeology of the University of Warsaw,
Vice-Director of the Museum of the University of Warsaw
Member of the Jury Europan Polska
Marlena Happach, architect, Warsaw
Member of the Jury Europan Polska
Łukasz Pancewicz, architect, Łódź
Member of the Jury Europan Polska
Joanna Pusiak, sociologist, Warsaw
Member of the Jury Europan Polska
PERSONALITY:
Karol Kobos, journalist
Member of the Jury Europan Polska
SECRETARY:
Hubert Wójcicki

JURY EUROPAN 13
DEPUTY:
Hubert Trammer, architect, Warsaw
Lublin University of Technology. Faculty of Civil Engineering and Architecture
Member of the Jury Europan Polska
Artur Zbiegieni, Warsaw
Deputy Director for Investments and Conservation of the Museum in Warsaw
Member of the Jury Europan Polska
Przemysław Wielowiejski, Warsaw
Deputy Director of Copernicus Science Centre,
Member of the Jury Europan Polska
Marek Piwowarski, Warsaw
Representative of the Mayor of the Capital City of Warsaw for management of Vistula wharves,
Member of the Jury Europan Polska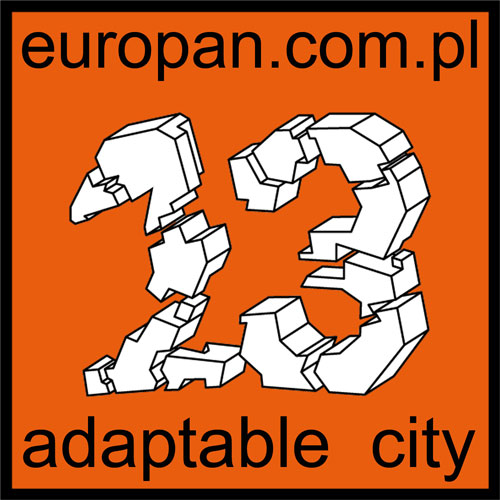 Po kliknięciu powiększenia: