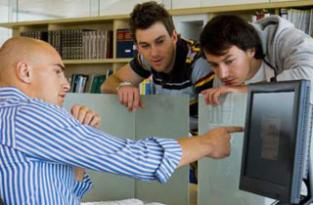 Już 14 listopada br. po raz czwarty Autoryzowane Centra Certyfikacyjne Autodesk otworzą swoje drzwi podczas corocznej imprezy "Open Doors". W tym dniu specjaliści CAD będą mogli przystąpić do egzaminu i otrzymać certyfikat w specjalnej cenie - 30€.
Dodatkowo, ASCENT – producent materiałów szkoleniowych, przygotował 10 procent zniżki na książki drukowane i elektroniczne pomagające przygotować się do egzaminów certyfikacyjnych.
"Znaczenie certyfikacji, jako sposobu na weryfikację umiejętności oraz efektywnego wykorzystania oprogramowania Autodesk, wciąż rośnie " mówi Kirstin Donoghue, Autodesk Program Manager, Europa, Connect. "Cieszymy się, że również w tym roku możemy w tym zakresie wesprzeć profesjonalnych projektantów ".
Uzyskanie certyfikatu przynosi wiele korzyści. To nie tylko poświadczenie swoich kompetencji, ale również możliwość zwiększenia zawodowej wiarygodności i pokazania zaangażowania. To także element wyróżniający - potwierdzający wysokie kwalifikacje i budujący przewagę na konkurencyjnym rynku pracy.
Wszyscy ci, którzy zaliczą egzamin, otrzymają specjalny osobisty certyfikat elektroniczny, który pozwala na wykorzystanie logo certyfikacji na wizytówkach, CV, stopce maila, itp.
Osoby zainteresowane mogą skontaktować się z najbliższym centrum certyfikacyjnym uczestniczącym w "Open Doors". Lista Autoryzowanych Centrów Szkoleniowych Autodesk dostępna jest na stronie Autodesk Training Center.
O Connect
Connect jest dostawcą programów edukacyjnych w regionie EMEA, certyfikacji i szkoleń dla branży IT oraz Geo-Dystrybutorem zarządzającym partnerską siecią centrów szkoleniowych i certyfikacyjnych Autodesk w Europie.
Connect jest usługą świadczoną przez KnowledgePoint Ltd.