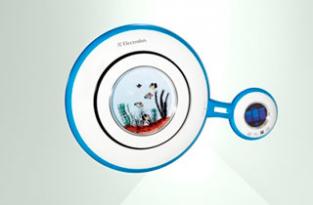 Jedną z kategorii tegorocznej edycji konkursu Electrolux Design Lab jest 'naturalne powietrze'. Zainteresowanie tym zagadnieniem wynika z rosnącego zapotrzebowania na czyste i zdrowe powietrze w domach. Jakość powietrza wpływa nie tylko na atmosferę w pomieszczeniu, ale też w niewidzialny sposób oddziałuje na nasze samopoczucie. Przez dziesięć lat konkursu Design Lab niejeden raz mieliśmy okazję zobaczyć nowatorskie podejście do oczyszczania powietrza.
Stefano Marzano, Dyrektor Działu Wzornictwa Electrolux, wyjaśnia rosnące zainteresowanie tematyką czystego powietrza w przestrzeniach mieszkalnych: "Klimat, w którym żyjemy stale się zmienia; zmieniająca się jakość powietrza w środowiskach zurbanizowanych stwarza nowe wyzwania. Konsumenci chcą, aby powietrze w ich domach było zdrowsze i czystsze niż to, którym oddychają w zanieczyszczonych przestrzeniach miejskich. Czyste powietrze jest dla nich podstawowym czynnikiem, wpływającym na zdrowie oraz wygląd. Co istotne, możliwość "przeniesienia" czystego, wiejskiego powietrza do miast mogłaby całkowicie zmienić atmosferę we wnętrzach ich domów".

Minęło już 10 lat, od kiedy Electrolux zainicjował konkurs Electrolux Design Lab. W tym czasie rynek konsumencki znacznie się zmienił pod wpływem nowych trendów. Temat przewodni tegorocznej edycji Design Lab został zainspirowany rosnącą urbanizacją. Obserwujemy masowy napływ osób z otwartych, wiejskich obszarów do gęsto zaludnionych, ciasnych przestrzeni miejskich. Z tego powszechnego trendu zrodziły się trzy kategorie konkursowe: naturalne powietrze, wspólne gotowanie i łatwe sprzątanie.

Poniżej prezentujemy wybrane przykłady urządzeń do oczyszczania powietrza, zgłoszonych na konkurs Design Lab w ubiegłych latach.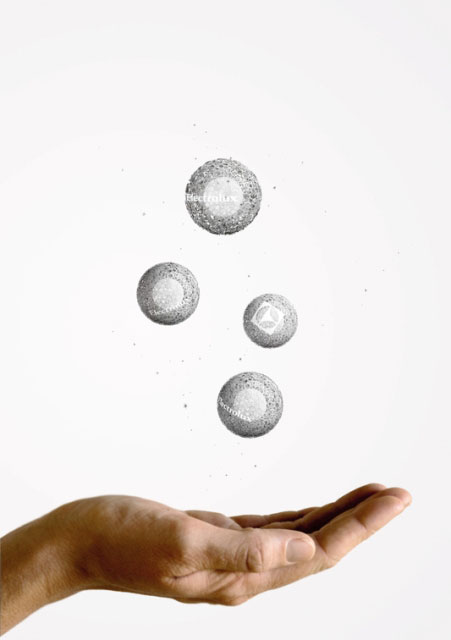 Aeroball (2012): Jan Ankiersztajn, Polska
Zwycięzca ubiegłorocznej edycji konkursu zaprojektował rewolucyjny sposób oczyszczania powietrza w pomieszczeniach. Aeroball to zestaw świecących, lewitujących kulek, które filtrują powietrze i mogą nadawać mu różne zapachy. Ten "domowy świetlik" z powłoką absorbującą światło dzienne i oddającą je w nocy, pracuje bez przerwy poprawiając jakość powietrza, którym oddychamy. Kulki do unoszenia się wykorzystują hel, a gdy filtr wymaga wymiany opadają na ziemię.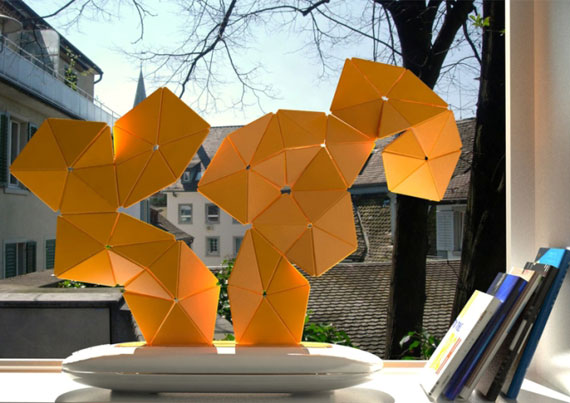 Foliage (2010): Rami Santala, Finlandia
Foliage zachowuje się podobnie jak zwykła roślina, którą stawiamy w pokoju na parapecie. Z tą różnicą, że Foliage wykorzystując energię słoneczną, produkuje czyste i chłodne powietrze, zamiast tlenu i cukru. To piękne i delikatne urządzenie, tak jak rosnące rośliny, może zmieniać kształt i się rozwijać.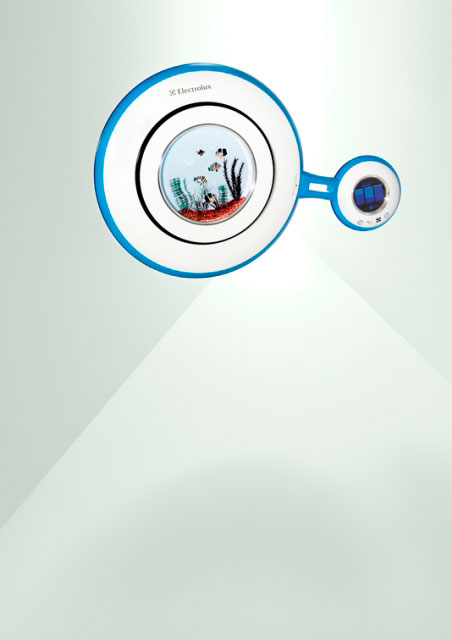 Nature Wind (2007): Bae Won-Ho, South Korea
Nature Wind to mocowane do okna urządzenie, zasilane bateriami słonecznymi, które odświeża i dezynfekuje powietrze. Wiatrak, czerpiący energię z promieni słonecznych, wdmuchuje świeże powietrze do pomieszczenia. Zanim jednak trafi ono do środka przechodzi przez szereg filtrów: bambusowo-węglowy, wodny oraz specjalny filtr z fitoncydów. Fitoncydy to naturalne substancje bakteriobójcze wytwarzane przez rośliny do ochrony przed szkodliwymi owadami i mikroorganizmami.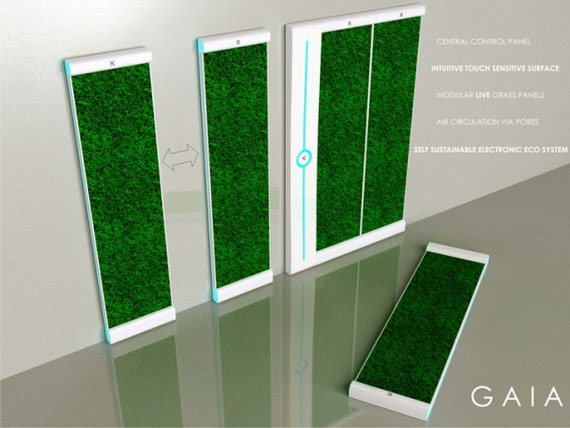 GAIA Root (2010): Ankit Kumar, Indie
GAIA Root jest "prywatnym ekosystemem", montowanym na ścianie, który pobudza przepływ powietrza oraz kontroluje jego czystość i temperaturę. Do wytwarzania energii wykorzystuje "żywą ścianę" utworzoną z roślin. Gaia Root, przewidziana jako własny kącik zieleni, składa się z kilku modułów, które można zestawiać w zależności od wielkości mieszkania czy domu, tak aby zapewniały wystarczającą ilość czystego powietrza i zajmowały jak najmniej miejsca.
Electrolux Design Lab
Electrolux Design Lab to coroczny, międzynarodowy konkurs dla studentów i absolwentów wzornictwa przemysłowego. W 2012 roku minęło dziesięć lat odkąd Electrolux, w ramach Design Lab, wspiera studentów w tworzeniu koncepcji innowacyjnych rozwiązań do domów przyszłości. W tym roku termin nadsyłania prac mija 15. marca a zwycięzca konkursu zostanie wyłoniony na finałowej gali, która odbędzie się pod koniec października. Główną nagrodą w konkursie jest półroczny, płatny staż w jednym z centrów projektowania Electrolux oraz 5 000 euro. II miejsce to 3 000 euro, a III – 2 000 euro. Autor projektu, który zdobędzie najwięcej głosów internautów otrzyma 1 000 euro.
Więcej informacji na oficjalnej stronie konkursu: www.electrolux.com/electroluxdesignlab oraz w mediach społecznościowych:
www.facebook.com/ElectroluxAppliances
www.flickr.com/photos/electrolux-design-lab