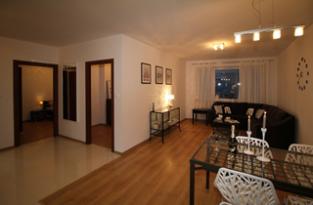 Nie da się ukryć, że jednym z poważniejszych pytań obecnych od lat na polskim rynku nieruchomości jest to dotyczące kupna lub najmowania mieszkania. Wszystko jednak ma swoje wady i zalety. Warto je poznać, zanim podejmie się ostateczną decyzję.
Żyć z kredytem czy bez mieszkania? To pytanie spędza sen z powiek tym wszystkim, którzy zastanawiają się nad zakupem swojego pierwszego gniazdka. Wzięcie kredytu i spłacanie go co miesiąc może jednak być bardziej opłacalne niż wieczne najmowanie mieszkań cudzych. Niemożliwe? A jednak!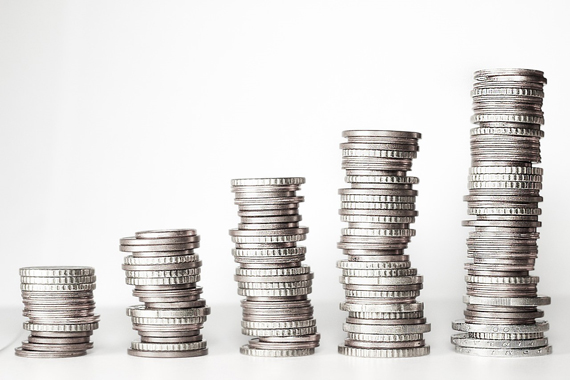 1. Pieniądze grają pierwsze skrzypce
Wszystko zamyka się w kwestiach finansowych i logistycznych. Trzeźwa kalkulacja to coś, co powinien zrobić każdy stojący przed dylematem związanym z kupieniem mieszkania. Należy zadać sobie pytanie – czy rata kredytu faktycznie będzie wyższa niż kwota, jaką comiesięcznie płacimy właścicielowi mieszkania, które najmujemy?
Okazuje się, że wcale tak nie musi być. Wszystko, rzecz jasna, zależy jednak od wysokości kredytu, jaki weźmiemy. Kiedy upatrzymy sobie mieszkanie drogie – kredyt hipoteczny będzie wysoki. Ale na rynku przecież można znaleźć oferty znacznie korzystniejsze. Mieszkanie od dewelopera to dobry pomysł, szczególnie, że za niektóre – jak na przykład w Walendowie pod Warszawą – za metr kwadratowy możemy zapłacić już tylko 4600 złotych!
2. Być na swoim to duża ulga
Kwestie komfortu psychicznego również są bardzo ważne. Przecież nierzadko zdarza się, że właściciel mieszkania nie chce z nami współpracować i nie ma obowiązku pozwalać nam na wywiercenie kolejnej dziury w ścianie czy przemalowanie pokoju na taki kolor, jaki nam się najbardziej podoba. W naszym własnym mieszkaniu takie sytuacje nie będą miały miejsca. To my sami będziemy decydować o tym, kiedy zrobimy remont i na jaką skalę będzie on duży.
Tutaj również warto znowu zwrócić uwagę na kwestie ekonomiczne. Remont, który wykonamy u kogoś – pozostanie u niego. Pełnej kwoty ze zmian przez nas wprowadzonych również nie odzyskamy. Mając na względzie, że z owego mieszkania możemy wyprowadzić się nawet za parę miesięcy, jest to dla nas opcja bardzo nieopłacalna.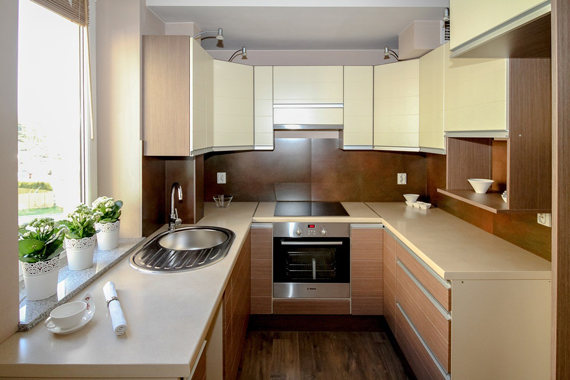 3. Własne mieszkanie to zawsze inwestycja w przyszłość
Mówi się, że kupowanie mieszkania to związanie się kredytem na długie lata bez perspektywy na przeprowadzkę. W perspektywie dzisiejszych możliwości jest to jednak nieprawda. Dziś zainwestowanie pieniędzy w kupno nieruchomości to naprawdę dobry krok do zbudowania pewnej przyszłości. Przecież zawsze możemy nasze mieszkanie sprzedać lub komuś wynająć. Warto również zauważyć, że zgodnie z nieruchomościową tendencją – mieszkanie po latach zyskuje na wartości.
Jeśli więc kupimy mieszkanie, a za kilka lat będziemy chcieli zmienić nasze życie i przeprowadzić się – nic nie stoi na przeszkodzie, byśmy lokal sprzedali. Nawet z zyskiem.
Wasze opinie
Dodaj komentarz:
Jak wstawić obrazek lub link do komentarza?
Drogi Czytelniku W-A.pl - w komentarzach w W-A.pl możesz wstawić zarówno linki jak i obrazki z zewnętrznych serwerów.
Aby wstawić aktywny link wpisz przed nim znaki [www], a po nim [/www] np. [www]www.w-a.pl[/www]
Aby wstawić obrazek wpisz przed jego adresem znaki [img], a po nim [/img] np. [img]www.w-a.pl/obrazek.jpg[/img]
UWAGA: Szerokość "cytowanych" obrazków może wynosić maksymalnie 570 pikseli. Wszystkie większe formaty nie będą wyświetlane.
W razie pytań i problemów piszcie do nas portal(at)w-a.pl
Redakcja W-A.pl nie odpowiada za treść opinii wyrażanych przez internautów piszących na stronach W-A.pl